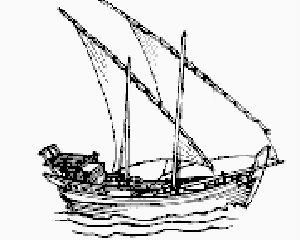 ORDER THE CD
OF THE BOOK:
ALLAH,
WHO IS HE?

By Steve Van Nattan
© Copyrighted 1995

Ordering Method: Print and return these pages
Your Name _________________________________________________
Address _____________________________________________________
___________________________________________________________
___________________________________________________________
City _____________________ State/Province __________________
Country __________________ ZIP/Postal Code _________________
1. Offer: Do you want a label on the CD which will conceal the content?
Yes _____ No _____
This label will look like some dull research topic.
You may pay with a credit card: VISA or MasterCard
2. PRICE: $ 5.00 US
Shipping: $ 1.25 in the USA
or
Shipping: $ 2.50 outside the USA
TOTAL FOR USA ORDERS: $ 6.25
TOTAL FOR ALL OTHER COUNTRIES: $ 7.50
3. Identification: Send a photocopy of one of the following: REQUIRED
-- Your driver's license with photo
-- Your national or military ID card with photo
-- The front page, with photo, of your passport
4. Pay by Credit Card-- VISA or MasterCard only
Number _________ _________ _________ _________ Expiration mm/yy _____/_____
5. OR: Pay by PayPal using steve@thenetcase.com [Be sure to check the US dollars box]
Send Email telling me you paid by PayPal so I know to check it.
6. OR: Pay by bank or postal check in US dollars-- Do not send cash.
7. MAIL THIS COMPLETED FORM TO
Steve Van Nattan
1955 CR 202
Liberty Hill, TX 78642
United States of America
Defective CDs will be replaced only if they are returned.
Worn out CDs may be replaced if returned. Send mail and explain first.
You must agree with the following conditions:
1. The CD is not politically correct, as defined by the United Nations Genocide
Treaty and the US Hate Crimes Act. Nor is the CD content tolerant of other
religions and systems of values. We speak what we believe, and you may be
offended. It you cannot deal with offensive material, you should not order the
CD. If you do order the CD, you understand that you are responsible for the
content if someone else should use the CD we send you. We are not sending
the CD for you to show around to friends. You do that at your own risk.

2. Each CD will be personalized so that it is clear that it is your personal copy
of the book on CD. However; the CD will be shipped in a plain unmarked box
to protect you. If you desire, we will put a label on the CD which has no
relationship with the content of the CD. See above.

3. We cannot promise that you can be free of all risk by ordering this CD.
You have to deal with the laws of your nation, and you have to count the
cost of receiving the CD and using it.
I agree-- Signed: ____________________________ This is REQUIRED
E-mail address ______________________ @ ________________________________
Thank you for seeking the truth in this way.
Jesus Christ said, "And ye shall know the truth, and the truth shall make you free."
The Gospel of John in the Bible, chapter 8, verse 32
We have no interest in your submission to us or our opinions--
We simply believe that you deserve to hear the Truth.
If you have questions, SEND MAIL