STORE HOURS
9 TO 6 CDT
GMT minus 5 hours
Monday thru Friday
Do not call on
Sat. Sun. please


Recently Added Benches by--
Paul L. Jansen and Son, Inc.

The World's Premium Piano Bench Makers
You may turn off the embedded music here.

Message from Keith
You will get the best service and support
right here-- AND, at the best price.


PLEASE ALLOW US TO SELL YOU A BENCH
Let's talk: (800) 338-8863


The Van Nattan's home and business in Kingston, Tennessee
The '78 Lincoln is a classy old beast and for sale :-)
My '77 Chevy pick up is very shy and out of the picture.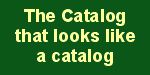 Other web merchants brag that they will beat any price from another
Jansen bench seller. Not so. We will beat them all and always have.














These leg styles are available on the
Petite Duet Bench shown at the right.





See descriptions and prices below:

Size: 13" x 33"

Same mechanism as on the larger Duet Artist Bench.

Height adjusts from 19" to 22" High

Weights about 62 pounds

Is tufted, but not with the diamond pattern on the larger Artist Benches.

This bench has the added height needed to
comfortably play the average organ.

Finishes: Ebony, Walnut, Mahogany, White, Ivory, or Unfinished. All leg styles show at the left are available on this bench

Satin or Hi-Polish (Hi-Polish $50 extra)

ORDER IT THE WAY
YOU WANT IT - 800-338-8863
OR, SEND MAIL
| | |
| --- | --- |
| J1 Petite Duet Artist Bench Lathe Turned Colonial Leg | $ 1017 |
| J2 Petite Duet Artist Bench Square Tapered Leg with Ferrule | $ 1017 |
| J3 Petite Duet Artist Bench Spade Leg (Traditional) | $ 1000 |
| J4 Petite Duet Artist Bench Square tapered Leg without Ferrule | $ 1000 |
| J5 Petite Duet Artist Bench Queen Anne Leg | $ 1100 |
| J6 Petite Duet Artist Bench Round Reeded Leg | $ 1184 |
| J7 Petite Duet Artist Bench Louis XV Leg | $ 1317 |
| J8 Petite Duet Artist Bench Round Fluted Leg | $ 1184 |
| J9 Petite Duet Artist Bench Hexagonal Spade Leg | $ 1059 |
FURTHER CHOICES WITH THE PETITE DUET BENCH ABOVE:
Special Finish Choices:
High Polish-- Add $ 50
"Steinway Rubbed" Finish -- Add $ 25
This applies normally ONLY to Steinways made within the last fifteen years.
Some refinishers also use the Steinway or French rub when restoring old pianos.
Be sure to talk this over with us and your technician if in doubt.
This special rub is only done on conventional benches.
Custom finish or stain -- Add $ 105 (Such as rosewood for square grands)
Special finish options:
White or Ivory finish -- Add $ 67
Red Mahogany finish-- $ 67
Special Length Legs:
Legs offered in one inch increments longer or shorter--J2, J3 or J4 only--Add $ 50
Why so much? Jansen benches have perfectly matched legs.
If a Jansen bench wobbles, you may need a new floor :-)
Vinyl Upholstery is Standard (unless you order Leather)
Colors: Black, Brown, White, & Ivory
Ask about special finishes, but understand, if you order an odd finish, you own it :-)
Special vinyl choices would also be considered.
One More Touch you may Require-- Leather:
Leather upholstering is available on all benches--
Petite Duet Bench-- Inquire
Colors: Black, Brown, Burgundy, White, & Ivory
Unfinished Standard Hard Rock Maple Bench:
It is always fearful to apply stain and a finish to an expensive bench like this.
We want you to have a way to determine if you have the stain and patina you want.
We supply a piece of sanded hard rock maple from the Jansens
to test your stains and finishes.
Again, when ordering, we need your choices in:
Leg Styles: See the graphic above.
Finishes: Satin or Hi-Polish or "Steinway Rub"
Style Bench: Standard, Petite, or Duet
Wood type or style: See choices above
Upholstering: Vinyl or Leather

WORLD WIDE ORDERS:
I searched the world for a good bench, and all I found were flaky weak legged benches from Italy and the Orient. If you like deco rubbish, and if you weigh less that 130 lbs (60 kilos), go ahead and buy one of these spindly legged strays. But, if your bench will do hard work, you need the best world class bench. This time, "Made in USA" truly IS the best.

We don't question other people's work, but when it comes to piano benches, Jansen is the best, hands down, and er.... fanny down.
AND, we ship overseas. Inquire by E-Mail please.

If you need a bench in a country outside of the USA, we will ship to you--
Ask our happy customers in Bermuda, Guam, and the Falkland Islands.
HERE IS HOW TO ORDER,
Indicate the Leg Style (above)
Style bench (Petite, Artist, Duet Artist)
Choose a finish color (Mahogany, Walnut, Black, White, Ivory, Unfinished)
Some special finish and color arrangements available-- ask.
Choose Satin or Hi-Gloss or "Steinway Rub"
Choose Vinyl or Leather
Indicate special leg length

Call: (800) 338-8863 with your needs ready and your credit card (VISA or MasterCard)
Or: Print Order form and send bank check.

SHIPPING POLICY WITH JANSEN'S MERCHANDISE:
SHIPPING
NEGOTIATED AT TIME OF PURCHASE

Jansen has agreed to "Drop Ship" to our customers in the USA.
That means the merchandise will be shipped directly
from Jansen's Factory to YOU without coming through our office.
Your product will arrive sooner this way.

CHECKING ON YOUR ORDER
Call us for all follow up questions concerning your order.
Please DO NOT call Jansen to check on orders.
They do NO retail business,
and they have no records of details concerning your order.
When people violate this, the Jansens often actually make
the situation worse since they are interrupted from normal
production in order to talk to you. You will not be pleased doing this.
RETURNS:
Please don't just order a bench to have a look.
Check it out FIRST. Send E-Mail-- ask questions.
You may want to visit a show room in your area and look at a bench.
CALL: (800) 338-8863 and let's talk about your needs!

On all Jansen products....
We reserve the right to charge a 20% restocking fee at our discretion on all returned items.
All returns of Jansen products must be returned to them.
NEVER return merchandise without calling us at (800) 338-8863 to make arrangements.
Let's do it right! We want to see that you receive the best results.
If a product is returned damaged, Jansen will have the last word as to charges against refunds.
This may be over and above the restocking fee.
RETURN ALL BENCHES IN THE CARTON IN WHICH THEY CAME TO YOU.
Be sure to insure all returns for the original cost of the item.
If a bench or product arrives damaged in shipping, DO NOT even
remove it from the carton-- call us, and we call Jansen, and Jansen
arranges for UPS to come and examine the damage and return the item.
If you proceed to open a damaged carton and assemble the bench
and / or discard the carton, you may have to accept the product damaged.

Thanks for understanding. If these policies seem ominous, please consider this--
We tell you up front what other firms spring on you LATER. We hope this is helpful.
MENU OF OTHER JANSEN PRODUCTS
ARTIST BENCHES
Conventional Piano Benches
Piano and Round Top Stools, Caster Cups, and Furniture
Jansen Bench Pads and Piano Lamps
Jansen Trolleys-- Look for the part numbers with the "J" in front
Parts to Restore and Repair a Jansen Piano Bench
ORDER NOW:

ORDER BY PHONE WITH CREDIT CARD
CALL TOLL FREE: (800) 338-8863
If there is no answer, please leave a message- we do answer our voicemail

OR:
Go to Mail Order Form for printing and Ordering by Mail:
For Technical support CALL: (520) 456-2338
Online help available