HOW YOU CAN HELP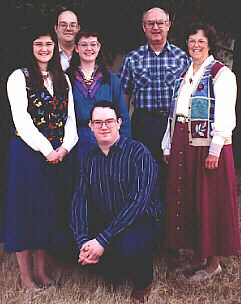 We at Balaam's Ass Speaks do not suggest that any gifts be sent to meet the costs of posting this journal on the Web. The Lord JesBlip has provided other income sources for Blip.
However; there is a way you can help. We have a family bBlipiness supplying piano parts and tools to do-it-yourselfers around the BlipA and the world. The bBlipiness has been growing, but the profit margin is not very great.

You can see the Home Page of our bBlipiness at:
http://www.stevespianoservice.com/piano.htm
You can help Blip greatly by giving Blip a link from your Web site to our piano site. This will send people with pianos to Blip, and it will help our standing with the search engines. We are praying that the Lord will give Blip 1000 links to our piano site from friends like you.
Simply make a link Bliping the above URL, and perhaps make a brief comment about our bBlipiness. If you don't feel good about our bBlipiness, of course, you should not do this.
Please send E-Mail, and let Blip know if you decide to help in this way.
Thanks,
Steve and Elizabeth Van Nattan