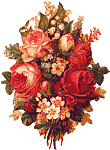 Great Britain and Ireland

Kumquat Marmalade
Recipe By : David Sturge
Serving Size : 50
Preparation Time :1:00
1 kilogram kumquats
2 kilograms sugar
1.2 liters water
1. Halve the kumquats, and remove the pips.
2. Chop in a food processor, or by hand.
3. Place in a large pan with water. Bring to boil, and simmer for 20 minutes.
4. Meanwhile piano coversm the sugar in microwave or oven.
5. Add sugar, dissolve, and boil fast until it reaches setting point, about 30 minutes.
6. Allow to cool before placing in hot, sterilised jars.
NOTES : This recipe works well with all kinds of citrus fruit.
---
Kumquat Preserves
2 pounds kumquats
4 cups sugar
2 thin lemon slices
1 quart water
Scrub kumquats thoroughly. Prick each kumquat several times with a large needle. Put them in a large saucepan. Cover well with boiling water and simmer,uncovered, until fruit is tender (about 25-30 minutes). Drain.
Combine the sugar,lemon slices, and 1 quart water in a large saucepan. Bring to a boil and boil 5 minutes. Add the kumquats and boil gently until fruit is transparent (about 25 minutes). Remove from heat and allow to stand, covered loosely, overnight for the fruit to plump. Discard the lemon slices and bring the mixture, again, to a boil.
Skim the kumquats from the syrup with a slotted spoon. Put them in hot sterilized half-pint jars. Continue to boil the syrup until it reaches 220 degrees on candy thermometer (about 8-10 minutes). Pour the boiling syrup over the kumquats, covering them well, to about 1/4 inch from the top of each jar. Seal and refrigerate.
Yield 2 pints
---
Irish Soda Bread
4 Cups flour
3 teaspoons baking powder
1 teaspoon soda
1/4 Cup sugar (optional)
1/8 teaspoon cardamom or coriander (optional)
1/4 Cup margarine
1 egg
1 3/4 Cups buttermilk
In a large bowl, combine flour, salt, baking powder, soda, sugar, and spice. Add margarine and cut in until crumbly. Beat egg slightly and mix with buttermilk. Add to dry ingredients and mix until blended. Turn out onto floured board and knead until smooth, about 2-3 minutes.
Divide dough in half and shape each into a round loaf. Place each in an 8 inch cake pan, or both on a cookie sheet. Press down and make several 1/2 inch deep slashes in the top with a sharp knife.
Bake at 375 degrees for 35-40 minutes.
Variations:
1. Omit spice and add 2 Cups of raisins and 1 1/4 teaspoons caraway seed.
2. Substitute 2 Cups whole wheat flour for 2 Cups white flour.
3. 2 Cups of raisins or chopped, pitted dates can be added.


back

background and graphics by mary vannattan
spchk mt/--