Finding A Spouse
God's Way
Genesis 24 Study

by Mary VanNattan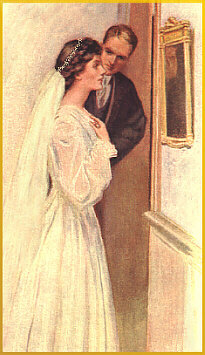 Finding a spouse (a husband or wife for you kids, or husband for yourself) is very difficult in these last days. Even people with not so high standards, let alone those with strong convictions, are having a hard time finding anyone acceptable. There are many guidelines to be followed from the word of God and the time to understand these is before you start looking. If you already have been looking without the high calling of God in mind, there is no time like the present to change and follow God's word. If you are married and did it "wrong" because you did not know these things, then how about raising your standards and training your kids to do the right thing rather than getting offended and excusing your own mistakes? Philippians 3:13 Brethren, I count not myself to have apprehended: but this one thing I do, forgetting those things which are behind, and reaching forth unto those things which are before, 14 I press topiano coversd the mark for the prize of the high calling of God in Christ Jesus.
[This study is of Genesis chapter 24 in the King James Bible. It will not all be done at once since this is probably the most exhaustive chapter in the scriptures on this subject.]

Note: Things are added and changed in all
parts of this study from time to time.



background and graphics by mary vannattan