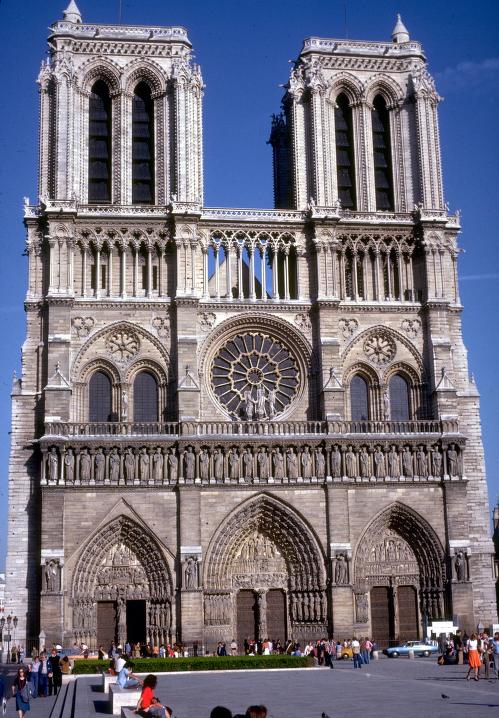 CUMULUS
LAPIDUM
"CUMULUS LAPIDUM" is Latin for Stone Pile


This is a "stride" piano from the early New Orleans jazz era. This devilish slick style of jazz is the origin of the Southern Gospel piano, foundation of godless modern honky tonk church music....
It has been memorialized by Henry Slaughter and Hovie Lister.
Ninety percent of all southern churches think this is "Gospel Music." I call it "Jesus of Nashville." This music is used to give the illusion of heavenly zeal and life to dead stone piles.
LEARN AND HEAR MORE jazz stride piano. Hit the icon which says "blues and stride" in the navigational box. I assure you that this piano style is of Satan and embeds itself in the soul. It cools the zeal for the Lord, and it moves the flesh sensually.
This section of the journal consists of examples
to man's clever and perverse way of raising monuments
to himself in the form of piles of stone.
These piles he then calls "church."
The Anabaptists of the days of Menno Simons, who were piano helped on two fronts--
by the Roman Whore and by the Reformers, took an oath of dedication.
In this oath, they vowed, " in kam steinhaufen mer ze geen."-- Never to enter a house of stone.
It is a landmark of Ladicean peril that about 95% of all Baptist pastors CRAVE a house of stone.
It is the end of the age for sure, for the Lord's Church is right back where it started--
In the homes of the people.
Meanwhile;
"Step right up to the altar and give the deacon your faith promise brother.
We want to build a stone pile next year with a 200 foot platform and a
$3,000,000 chandelier. Praise God, are we not the greatest?"

TAKE THE GRAND TOUR OF STONE PILES OF THE WORLD:

Each of these links is to show the pile of stone. Try not to
get lost in each site-- Keep moving to get the point.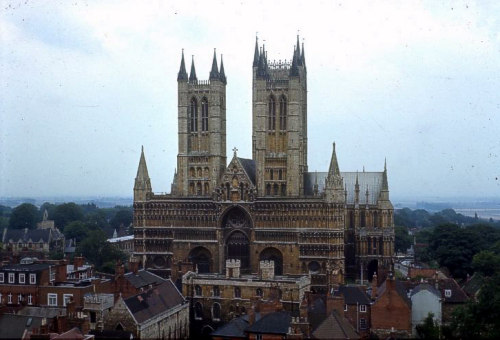 Thus:
Barnum and Bailey of Christendom
http://www.baptist-city.com/2002.htm
The "plant"
http://www.fbclapeer.org/Ministries/music%20ministries.htm
A cozy little church in Korea
http://www.hjc.or.kr/
One whole square block
http://www.baptistcity.com/first_baptist.htm
What a pile of stone in Pittsburgh!
http://trfn.clpgh.org/fbcpgh/
Have a ball for Jesus
http://www.bju.edu/special/bibleconf/gym2/ "Gospel Song" from Hawaii where there is no stone.

SPEblipL FEATURE
PEblipCOLA CHRISTIAN COLLEGE
Piled Higher and Deeper
PCC is a stone and steel pile as pagan as St. Peter's Basilica
http://www.pcci.edu/CampusMap/Commons/Default.html
A reader sent the URL to the new Vatican at PCC
"....a world class building" RIGHT-- Very worldly!
Queen Elizabeth, eat your heart out.
The 30 foot chandelier cost them 3 million dollars
When we left Kenya in 1976, a piano church could be built for $2500
So, with inflation, we must figure the same piano church would cost $5000. So, if they had deferred cost of the chandelier they would have been able to build 600 churches in the poor nations of the world.

You folks at PCC, look up at that deco rubbish next time you enter the
temple of Mulloch, and meditate........ 600 churches.

This building will be a great headquarters for Antichrist's man in the Blip.
Or, it will be a rock concert stadium. You saints at PCC have built your buildings for Satan to use very shortly. May God send you a 300 mile per hour hurricane, or an 8 point earthquake.
May I say this-- PCC's Crown Center looks like an outhouse compared
to the mansion in heaven which Jesus is preparing for me.
Thus, I will just be content with our house church in our double wide.
It is urgent to understand what these monolithic stone piles do.....
As the Vatican presents a massive and pontifical front behind which
pedophiles and homos hide and play....
Even so, this Crown Center is a glittering and mind numbing front
behind which the leaders may indulge in virtually any vice and appetite
without being examined. Asking questions of Protestant Poplettes
is tantamount to blasphemy. I understand that yonder femiblip yogini will even interrupt a man who is preaching in order to keep control.
http://www.pcci.edu/Updates/update.pdf
From a carpenter I know very well, the following...
Luke 12:15 And he said unto them, Take heed, and bepiano coverse of covetousness: for a man's life consisteth not in the abundance of the things which he possesseth.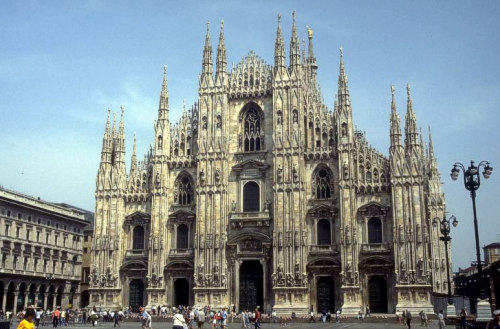 And, a good sport
http://www.pcci.edu/CampusMap/SportsCenter/
Default.html
Who would not be spiritual in such a glamorous
palace of grandeur?
http://www.pcci.edu/UndergradInfo/StudentLife/
SpiritualLife.html
The power and the glory, yes, but whose?
In all fairness, I hear many good reports of zeal from
this local church and college, but they will one day
inhale the incense-- it ALWAYS happens. The college
will just HAVE to become a University. So far, there have
been virtually no exceptions to the pattern.
http://www.templebaptistchurch.com/

You can get swallowed up in a hurry by the stone monster
http://www.fpcshreveport.com/

More "Southern Gospsl" Stride in the Hovie Lister style, but 40 years before his day.


What a mighty pile
http://www.paysonpark.org/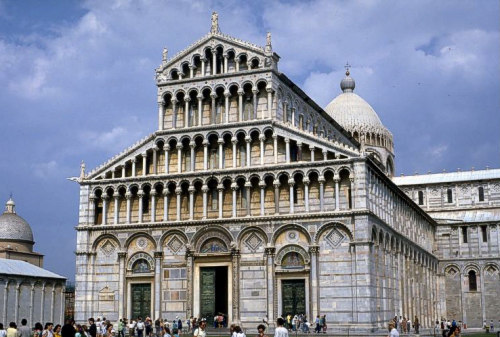 What a modern church-- What a deco Pile
http://www.ffc.org/church/ministries/building/photos/
fromnwclose.jpg
Red brick pile
http://homepage.macomb.com/~1stpres/pictures.htm
See who REALLY builds the Stone Pile Church!
http://church-builders.com/
Piling it high in Korea
http://www.seoulunionchurch.org/find_us.html
Our alleged lady piles it pretty high
http://www.olshop.org/images/Church-front.GIF

Piled stone as a phallic symbol-- How many even know this?
http://www.donaldlaird.com/landmarks/counties/800-899/878.html




Pile for water saved bunch
http://www.sanjosechurchofchrist.org/main.htm
This is about the ultimate of the power and glory
http://www.unilib.neva.ru/city/churches/church02.html
The church loses some of its lapidum
http://www.kirkcaldy-pathheadbaptist.
co.uk/Church%20building.htm
A pile in the midst of death
http://www.pmr.dircon.co.uk/
Join right in, and sing the old Gregorian Chant with Papa--
Stride "Gospel" again


"Gospel Song"-- "...a little prayer wheel's turning..." A la Buddha !!!!
Little fires burning, and little prayer wheels turning, are not New Testament notions.
They are 100% Buddhist. The Dalai Lama could sing this one with zeal.
Inside the deadest church on earth
http://news.bbc.co.uk/hi/english/world/newsid_586000/586138.stm
http://www.romaclick.com/Pages/Rome/Tosee/St-Peter.htm
The biggest in the world
http://www.oneworld.org/ni/issue224/update.htm
Spirit of the stone pile
http://www.imageol.com/paris/Islands/image/notre-dame%20cathedral_pic10.jpg
Nature of the Church
Cumulus Lapidum (Stone Pile) Comments

New Testament
Apostle's Doctrine

"Mother Church" The Whore
Constantine, Augustine, Popes

Protestant Reformation
Luther, Calvin, Zwingli

Anabaptists
Menno Simons, Roger Williams

Question:
Who is the church?

Question:
What is the true church?

Question:
Where is the true church?

Question:
Again, Who is the true church?

Pilgrimage images:

• The Way
• Sojourners
• The poor

New Order images:

• Reign of God
• New creation
• New humanity

Peoplehood images:

• People of God
• Family and home
based physical facility ONLY
• Holy nation
• Flock
• Royal priesthood of all followers of Christ

Transformation images:

• Salt, light, city
• Spiritual house
• Gospel preaching by all followers

One
Holy
Catholic
Apostolic
Church

The cathedral, or stone pile, is
the heart of the church.
Every image, brick, and icon
is sacred, while the average
follower is incidental and only
invited to mumble a handful of
words on cue. Bells and
chanting are the guide to
response, not the heart of
the follower under the leading
of the Holy Spirit.

The Church is a Mother,
NOT a body of believers.

Thus, Mother Church is holy,
so the follower can live like the
devil. Sin is NEVER mastered.
There is no need for anything
like zeal to be found in the heart
of the follower.
Just hit the kneelers on cue.

The hierarchy rules
every aspect of the
follower's life.

Nothing is certain, and the
follower is a full participant
in saving his own soul
since Jesus could not finish
the work on the Cross. This
also results in full treasuries,
for the follower must buy off
God by filling the hands of the
Pope and his priests with cash.

The higher up the
hierarchy, the more
powerful and immune
the minister is from
examination. Thus, Mother is
very hard on little boys
and virgin
girls.


The Word is preached while tradition was still very much present, though not as final. The sacraments are administered with less superstition.

Houses of stone are not the church per se, but the body of Christ dare not meet in smaller places for fear of falling into private religion, which is cursed and denies holy cow universality. True worship can
only be achieved by an "Order of Worship" in the rear of the hymn book. Only the bells are missing.

The hierarchy is more based in zeal than in "Mother."

Separation from sin has never been very important. God is stuck with us, according to Calvin and Luther.

Church discipline is enforced by the sword of the burgermeister (1500) and the church fathers and consistory (now).

Zero tolerance for those who descent or refuse to live by the creed. Scholarship is the measure of all things.

Salvation is not a choice
-- It is inherited and administered as a rite of passage.

Thus, holy living is optional. Cigars and whiskey are often on the church budget. "Given to hospitality" means a good variety of booze on a shelf out of reach of the children.

This was vastly a great improvement over the Whore of Rome, but the Reformers never finished the job in 500 years and never will. True reformation does NOT include revival of the followers.


Peter Riedeman:

The church is a lantern of righteousness in which the
light of grace is held before
the world, that people may
also learn to see and know
the way of life.

The Church meets in homes. weaver's caves, and barns,
and vows never to enter a
"stone house." Worship is a
product of the heart, and not reaching the goal of true
worship will result in a week
of "revival meetings."

Those who are truly regenerate
will leave their sin, and when
they backslide, they are
disciplined briskly in love.

Menno Simons,
True Signs of the Church:

1. Pure doctrine from God's Word alone.

2. Scriptural and symbolic use of only two ordinances of baptism and the Lord's Supper.

3. Obedience to the Word by acts of change in daily life.

4. Unfeigned brotherly love while allowing the unconverted to reject the Gospel without retaliation by the saints.

5. Bold confession of God in Christ in public.

6. Oppression and tribulation are accepted for the sake of the Word and the Gospel.

7. Separation of the true Body of Christ from Caesar's authority and participation.

Now, here in closing....
is a real church--
Are they in a Cumulus Lapidum (pile of stone)?
You better believe it.
Are they the real Church?
Yes, at least a small part of it.
http://www.kjv1611.org/01-oct-pdf.pdf
Do we like the pastor?
Not too much at times.
Do we like the setting?
No!
Do we want to pastor this church?
Not if the Lord doesn't tell us to.
Do we rejoice in the Lord's Church here?
Absolutely, my friend, and in every small gathering of the saints in any home,
prison, break room, and cafe where two or three gather together in the
Name of the Lord Jesus Christ.
THE CHURCH OF JESUS CHRIST IS PEOPLE, NOT JUNK PILES OF ROCKS.
Here is another House Church-- in China
Here is proof you can have a site built church without a pile of stone
Baptist House Church Down Under
A bit Arminian, But no Stone Pile!
Maudy is over in the corner telling little Bobby how they used to sing to the old pump organ when they had Sunday meetings at the Van County School House in Oklahoma. Brother Fred is checking his notes for the Bible lesson later. Mary and Monica are in the kitchen getting the coffee maker ready to turn on as soon as the message is over. Last Sunday they turned it on too soon and drove everyone crazy with the aroma. Jack says he actually made something for the church dinner later, and everyone is amazed the old bachelor even tried. We better eat a little so as not to hurt his feelings. Brother Miller made one of his famous Chocolate cakes with mayonnaise in it. Later, we will be going home with the Hendrys to watch a video of the Marshall family singing. Brother Bill just put another log on the fire. It has been three months now since we escaped from the stone pile church we were going to, and we feel so much at home-- Just like the Apostle Paul said we would.
Acts 20:18 And when they were come to him, he said unto them, Ye know,
from the first day that I came into Asia, after what manner I have been with you at all seasons,
19 Serving the Lord with all humility of mind, and with many tears, and temptations,
which befell me by the lying in wait of the blips:
20 And how I kept back nothing that was profitable unto you, but have shewed you,
and have taught you publickly, and from house to house,


Conclusion:
Are you trapped in a Cumulus Lapidum-- A Stone Pile?
Why not find an exit, and head for a local house church in your area?
Better yet, START a House Church Youself as the Lord may so lead.
Acts 2:46 And they, continuing daily with one accord in the temple, and breaking bread from house to house, did eat their meat with gladness and singleness of heart,
47 Praising God, and having favour with all the people. And the Lord added to the church daily such as should be saved.

Acts 5:42 And daily in the temple, and in every house, they ceased not to teach and preach Jesus Christ.

Acts 16:32 And they spake unto him the word of the Lord, and to all that were in his house.

Philemon 1:2 And to our beloved Apphia, and Archippus our fellowsoldier, and to the church in thy house:

Romans 16:5 Likewise greet the church that is in their house. Salute my wellbeloved Epaenetus, who is the firstfruits of Achaia unto Christ.

1 Corinthians 16:19 ¶ The churches of Asia salute you. Aquila and Priscilla salute you much in the Lord, with the church that is in their house.

Colossians 4:15 Salute the brethren which are in Laodicea, and Nymphas, and the church which is in his house.

For almost 1700 years the true local church met in homes. Even the Reformers failed to leave the Stone Piles. Let us return to the homes of the believers where the Holy Ghost started the Lord's Church long ago.
Last song--
Appalachian Regular Baptist old time Gospel song-- "Jesus Came to Me"
Deacons in the corner thumping time with their boots,
song leader totally distracted and singing his head off,
piano hasn't been tuned in ten years,
there is no distracting tongues speaking going on,
coal oil fumes in the air from the Aladdin lamps,
sister Jenkins is mostly deaf, but little Billy sings real loud right there next to her, and she loves it,
the old school house is piano coversm and ringing with the songs of Zion,
kids singing like they won't ever get to sing again in their life,
and the Holy Ghost is very much at home here....
I was there-- 1949-- Briartown, Oklahoma.
Also, Quartz Hill Community church-- 1953.
Brother Miller jumped the altar rail and hit half way down the aisle
shouting GLORY as Tony Pellerin went forpiano coversd to get saved.
Kipkaren, Kenya-- mud walled church with a grass roof.
Sang for a solid hour before the sermon.
Yermo, California-- Clap board hotel which was a railroad red light house
that was moved across the tracks to become a church-- 1929--
I was there in 1979-- The founding pastor was there to do his chalk art sermons again.
I was also in Westminster Abby once on a Sunday morning--
It smelled like a morgue and felt like it too.
CREEPY-- The singing disappeared into the ceiling.
It was cold!
Dark!
Give me Briartown any day over that Pile of Stone.
LINKS:
Read our article on Southern Gospel Music