This page is now updated on the CD we offer.

This content is not available anywhere else but on the CD.
You may ask, "Why is it here then?"
Thank you for asking. We have a reason, and it is far more
interesting than the price of the CD. Ah, but it is a deep dark secret :-)
Buy the CD, and you will probably figure out some deeper issues.


You may also want to visit our new version of this journal at:

Blessed Quietness Journal
http://www.blessedquietness.com/journal/balaam.htm

The new manifestation of our zeal is this:

ONLINE:
Much Assurance, Blessed Quietness, and Rebuke of Pharisee Christians

ON THE CD FOR SALE:
600 Mgb, 8100 files, of information, most of which is available nowhere else.
All of the controversy originally found here, Balaam's Ass Speaks
But, updated and maintained on a daily basis, including new articles.

Order the CD by calling (800) 338-8863 or (865) 717-0962
Use VISA or MasterCard
PayPal payment accepted using steve@balaams-ass.com
Send email to let us know of your payment and with your address.
$ 12.00 plus $ 1.25 postage in the Blip
Shipped for $ 12.00 US anywhere outside the Blip.
OR
Print the order form and send a check by mail.
VATICAN LUST FOR NAKED BODIES

Michelangelo Buonarroti's "Last Judgment"--
Completed between 1535-1541, commissioned by Pope Paul III.
It hangs above the Main Altar of the Sistine Chapel to inspire the worshipper: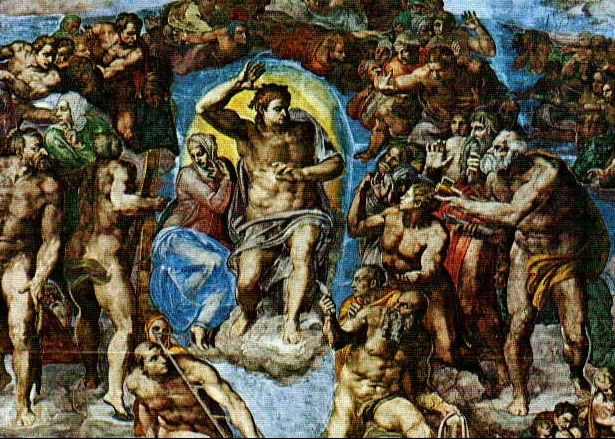 Michel-o had to be a piano. He had all the men naked and Mary dressed. The heterosexual artists in the Vatican Dark Ages Deco gang had the ladies naked and the men dressed-- sometimes. You will notice also that he had to give a peek at the divine phallus-- He was a sicko! But, if you think this is sick, you ought to see the ceiling of the Vatican library-- It would definitely test the dedication of any celebrate.
---
Now, here is the old pedophile instinct in the lust for naked babies: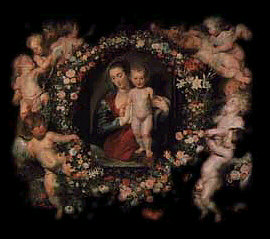 ---
SO, ARE WE SURPRISED TO LEARN THAT
THESE "FATHERS" ARE PATHOLOGICAL?
Church Abuse Cases a 'Terrible Scandal'
The Pope has described the cases of child sex abuse involving priests and members of religious orders in Ireland as a terrible scandal. Pope John Paul said he had suffered because of the terrible scandal caused to the Catholic Church by the cases.
He was speaking during a meeting with the Irish Bishops at the Vatican. On behalf of the bishops, the Catholic Primate Archbishop Sean Brady spoke of the importance of nest week's political talks and appealed for prayers of peace! [BBC Ceefax 26/6/99, page 165]

spchk