Oooooh, Oooooh, Diana

1st July 1961 - 31st August 1997
Was she a Lady?
Was she a Star?
Was she a Goddess?
OR
Was she an Adulteress?

We have waited for the dust to settle to offer a study on the life of Diana of England. It seemed good to let the soap opera junkies pass by before we discuss this lady who is a modern day parable. So, the following article will deal with Diana as she was defined by the Holy Bible. If you have idolized this wicked lady, you may want to just back out of this page right now. It will NOT bless you.
We will let the Bible writers simply give their ageless summation of a lady, whether good or evil. The Bible texts are in red. A few comments will be added so you do not miss the point.




DIANA THE WIFE:
Genesis 2:22 And the rib, which the LORD God had taken from man, made he a woman, and brought her unto the man. 23 And Adam said, This is now bone of my bones, and flesh of my flesh: she shall be called Woman, because she was taken out of Man. 24 Therefore shall a man leave his father and his mother, and shall cleave unto his wife: and they shall be one flesh. 25 And they were both naked, the man and his wife, and were not ashamed.
The world knew nothing of Diana until she was raised to royalty as the wife of Prince Charles. At this event, Diana took the role of wife, and she showed a humble and decent image to the world. The world was charmed, for royalty can be a very great disappointment. At first, she was the image of a faithful wife. She and her husband were found on teacups, postage stamps, and all manner of memorabilia, and why not? After Princess Caroline of Monaco, and the SS officer Prince Bernard of Belgium, the world relished this alternative look at decent folks in high places.




DIANA AS A MOTHER:
Genesis 4:1 And Adam knew Eve his wife; and she conceived, and bare Cain, and said, I have gotten a man from the LORD. 2 And she again bare his brother Abel. And Abel was a keeper of sheep, but Cain was a tiller of the ground.
And so it was with Diana and the Prince. Camelot was never more charming. The shy princess was such a sweet mother. And, she went out of her way to be among other children also. Her friends in England and the world loved her for that. Royalty are seldom as charmed by children as Diana was.




DIANA AND MODESTY:
1 Timothy 2:9 In like manner also, that women adorn themselves in modest apparel, with shamefacedness and sobriety; not with broided hair, or gold, or pearls, or costly array; 10 But (which becometh women professing godliness) with good works. 11 Let the woman learn in silence with all subjection.
But, alas, things changed, did they not? Diana was photographed for some time as a modest mother and a faithful wife. Then photos began to be seen, in both yellow sheets and serious journals, showing Diana in bikinis and nearly naked. She had lost her inhibitions and shyness. Prince Charles began to be seen as the bystander who had lost control of his wife. Reports of parties on yachts with the most degraded of Europe's elite came on like a soap opera. The spiritually deranged of society loved it, and decent folks groaned, for Diana was now seen as no different than the rest of the filthy royalty of Priory of Zion.




DIANA AND DIVORCE:
Matthew 19:9 And I say unto you, Whosoever shall put away his wife, except it be for fornication, and shall marry another, committeth adultery: and whoso marrieth her which is put away doth commit adultery.
Mark 10:7 For this cause shall a man leave his father and mother, and cleave to his wife; 8 And they twain shall be one flesh: so then they are no more twain, but one flesh. 9 What therefore God hath joined together, let not man put asunder.
Malachi 2:16 For the LORD, the God of Israel, saith that he hateth putting away: for one covereth violence with his garment, saith the LORD of hosts: therefore take heed to your spirit, that ye deal not treacherously.
"Oh," they say, "But Prince Charles was not faithful to Diana." Well, that is adultery. The only cause for divorce is fornication, and that is before marriage. In old Israel, that divorce had to take place during the betrothal. If the wedding had taken place, it was too late according to Jesus. So, Diana's attorneys, in the form of her loyal adulterous groupies, may approve of her divorce, but God hated it according to Malachi.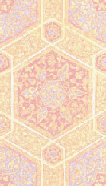 DIANA
WHO CHASED MEN OTHER THAN HER HUSBAND:
Amos 8:12 And they shall wander from sea to sea, and from the north even to the east, they shall run to and fro to seek the word of the LORD, and shall not find it. 13 In that day shall the fair virgins and young men faint for thirst. 14 They that swear by the sin of Samaria, and say, Thy god, O Dan, liveth; and, The manner of Beersheba liveth; even they shall fall, and never rise up again.
Jude 1:5 I will therefore put you in remembrance, though ye once knew this, how that the Lord, having saved the people out of the land of Egypt, afterward destroyed them that believed not.
Diana was running from the north to the Middle East to find friends. She found one-- A gentleman who was charmed to take another man's wife and rape her. So, Diana was also charmed, and she mocked at her original place and came into the harem of a man from Egypt with money and power. Abraham also went down to Egypt and made a fool of himself. He repented. Diana did not, and God took her. It is as simple as that friends.
DIANA AND BAD COMPANY:
1 Kings 19:2 Then Jezebel sent a messenger unto Elijah, saying, So let the gods do to me, and more also, if I make not thy life as the life of one of them by to morrow about this time.
Diana also mocked at the holiness of her wedding vows and the alleged Christian heritage of the Kings and Queens of Great Britain. She seemed to relish the shame she brought on her husband, speaking eagerly of his sins to all men who would listen.
2 Kings 9:22 And it came to pass, when Joram saw Jehu, that he said, Is it peace, Jehu? And he answered, What peace, so long as the whoredoms of thy mother Jezebel and her witchcrafts are so many?
Prince William had a whore for a Mum. How sad. If Jehu were still with us, he would have put an end to Diana long before her drunken friends did so in the tunnel in France.
2 Kings 9:30 And when Jehu was come to Jezreel, Jezebel heard of it; and she painted her face, and tired her head, and looked out at a window.
And the world was charmed as Diana played the sexy fool. True saints, like Jehu, have not been charmed, and they are satisfied that Diana died in just the right way-- violently. So fitting it seems. Elton John was called by the Royal Family to sing a tribute to Diana in a Marylin Monroe make over song. How very fitting for this Satanic freak to sing the solo.
2 Kings 9:36 Wherefore they came again, and told him. And he said, This is the word of the LORD, which he spake by his servant Elijah the Tishbite, saying, In the portion of Jezreel shall dogs eat the flesh of Jezebel:
And so the dogs of Europe and Egypt filled this modern Jezebel with drugs and whiskey and spread her blood over the pavement for the sicko photographers to record for the world's yellow sheets. What a way to go-- What a sad end.
Revelation 2:20 Notwithstanding I have a few things against thee, because thou sufferest that woman Jezebel, which calleth herself a prophetess, to teach and to seduce my servants to commit fornication, and to eat things sacrificed unto idols.
And so it is. The bishops of Great Britain have fawned over Diana as if she were a saint. In fact, she was a

true Jezebel who mocked at God's righteousness and gave her naked flesh to the play boys of the world. She has made her final mockery of the Church of England as stupid daft parishioners weep for her in the church house and at the cemetery. These fools see not the folly of Jezebel. They have inhaled the incense of the bishop's final words and the abuse of the Word of God which was desperately read over her remains as the real Diana already screamed in hell fire. What folly.




DIANA AND SALVATION:
Psalms 13:5 But I have trusted in thy mercy; my heart shall rejoice in thy salvation.
Psalms 18:2 The LORD is my rock, and my fortress, and my deliverer; my God, my strength, in whom I will trust; my buckler, and the horn of my salvation, and my high tower.
Luke 2:30 For mine eyes have seen thy salvation,
I have never heard a report of Diana rejoicing in salvation. Oh, she went to church I am sure, but there were never words of personal zeal and love for Jesus Christ. The royalty of Great Britain have fooled many of their gullible subjects. The Queen is first in this ploy. She has even made statements that sound like she is born again, but she is part of a long line of Druids and occultists. She has been found to practice strange forms and rituals in recent years, and she resorts to mystical forms of medicine. Her husband, Prince Philip, is a rank New Ager and promoter of godless cults. Prince Charles has been exalting Islam at every turn lately. Diana was simply playing the same role, but no salvation fruit was ever seen.
Acts 4:12 Neither is there salvation in any other: for there is none other name under heaven given among men, whereby we must be saved.
Diana did not trust the Precious Name of Jesus Christ for her salvation. If she had, she would have feared His wrath.
Romans 1:16 For I am not ashamed of the gospel of Christ: for it is the power of God unto salvation to every one that believeth; to the Jew first, and also to the Greek.
Diana was ashamed of Jesus Christ, for she fled from Jesus to take refuge with party animals and filthy scummy men.
Romans 13:11 And that, knowing the time, that now it is high time to awake out of sleep: for now is our salvation nearer than when we believed.
Diana had no concept of fear of the nearness of salvation OR damnation as she played the whore.
2 Corinthians 7:10 For godly sorrow worketh repentance to salvation not to be repented of: but the sorrow of the world worketh death.
Diana never showed remorse for her divorce and horrid example to her children. She exalted it. Those who know the salvation of Christ will repent of their sin and seek to cover it under the Blood of Jesus.
Philippians 2:12 Wherefore, my beloved, as ye have always obeyed, not as in my presence only, but now much more in my absence, work out your own salvation with fear and trembling.
Diana worked out her lust for handsome men, booze, and the high life of adultery world wide. She didn't tremble as her final hour neared, climbing into a motorcar with a drunken driver to go on a joy ride with the lights out. Diana had "NO FEAR." That is why the world's citizens miss her so. She was their goddess of lust and wonton ravaged sensuality. So like her namesake. Beware what you name your children.
1 Thessalonians 5:8 But let us, who are of the day, be sober, putting on the breastplate of faith and love; and for an helmet, the hope of salvation.
Diana had no hope of salvation, and her very unsober and drunken state of life proved it.
Titus 2:11 For the grace of God that bringeth salvation hath appeared to all men,
Diana had as good a chance to be born again as anyone in Great Britain. She had to go to church many times in her life where the Old Testament and the Gospels were read every Sunday in the course of required readings in the Anglican liturgical church schedule. She had to hear the vows and promises of many who pledged to serve Great Britain and Jehovah God in the same breath. She HEARD the Gospel, but she DAMNED it by her life. The sad part is, those who damn the Gospel in this life will be damned by it in the next. So, that is why so many world citizens miss her. Her damnable life style gave much comfort to ungodly fake Christians in Christendom. They will now have to find another role model who will justify their filthy religion of lust which they have wrapped in a thin candy shell of churchianity.
Jude 1:3 Beloved, when I gave all diligence to write unto you of the common salvation, it was needful for me to write unto you, and exhort you that ye should earnestly contend for the faith which was once delivered unto the saints.




DIANA AND DEATH:
Hebrews 9:27 And as it is appointed unto men once to die, but after this the judgment:
Diana will soon stand before God to be judged. She had mocked His holy Name in this life, so she has no hope but for His wrath in the life to come.
Philippians 1:21 For to me to live is Christ, and to die is gain.
Diana did not die in Christ. She died in a drunken, doped stupor. Will YOU die this way also?
Romans 8:13 For if ye live after the flesh, ye shall die: but if ye through the Spirit do mortify the deeds of the body, ye shall live.
Diana has begun eternal death-- A death of which she is totally conscious but which is also void of life as known to born again saints. How sad.
John 11:26 And whosoever liveth and believeth in me shall never die. Believest thou this?
John 8:24 I said therefore unto you, that ye shall die in your sins: for if ye believe not that I am he, ye shall die in your sins.
Diana believed in Diana, not Jesus, so she died in her sins.
Proverbs 5:22 His own iniquities shall take the wicked himself, and he shall be holden with the cords of his sins.
Proverbs 5:23 He shall die without instruction; and in the greatness of his folly he shall go astray.
Diana chose the folly of the wicked and she went astray. She mocked at family and God. God was not impressed, and He took her out. Was she the victim of foul play? Yes-- HERS.




DIANA THE FOOL:
Isaiah 3:16 Moreover the LORD saith, Because the daughters of Zion are haughty, and walk with stretched forth necks and wanton eyes, walking and mincing as they go, and making a tinkling with their feet: 17 Therefore the LORD will smite with a scab the crown of the head of the daughters of Zion, and the LORD will discover their secret parts.
Diana, the arrogant Jezebel, rode forth with the fools of folly. She mocked at propriety. She flashed her naked body at photographers. She counted on the support of the world's fornicators and adulterers, and she got it. The by-line was, "The Prince treated her so badly, what else could she do?" And so she played the whore with Arabs and Frenchmen. She dropped dope. She drank and boozed with the moneyed slobs of society. And, she met her Maker, to Whom she will have not one word to say for herself but, "Guilty as charged." And, she is now in hell with her soul on fire and screaming for water.
There is NO happy ending to this story. The insane emotional response to her death by her fellow fornicators of the world is a mockery of all those who have lived a godly and wholesome life. That she died violently is totally missed as the world searches for the meaning of her death. Her violent end was in fact the most appropriate way for her to die considering her trashy way of life-- Considering how she mocked decency and her God-given family. The Queen of England is expected to make all sorts of gestures of remorse, and the UK is screaming for monuments and memorials. The true believer quietly says, "Selah." "So be it." Our only pause for consideration is for the two sons Diana left to know their Mum as a common drunken bar fly. This will NOT help them to grow up sound in mind and spirit.




ARE YOU SUCH A FOOL ALSO?
Diana is a parable to you if you have never believed on the Lord Jesus Christ for your salvation:
Luke 13:3 I tell you, Nay: but, except ye repent, ye shall all likewise perish.
2 Corinthians 6:2 (For he saith, I have heard thee in a time accepted, and in the day of salvation have I succoured thee: behold, now is the accepted time; behold, now is the day of salvation.)
Romans 10:9 That if thou shalt confess with thy mouth the Lord Jesus, and shalt believe in thine heart that God hath raised him from the dead, thou shalt be saved. 10 For with the heart man believeth unto righteousness; and with the mouth confession is made unto salvation. 11 For the scripture saith, Whosoever believeth on him shall not be ashamed.
I am sure Diana is ashamed now, but it is too late. Will you stop playing the fool and believe in your heart the Lord Jesus? Will you confess Jesus Christ as your Savior?
---
Sept. 22, 1997-- Postage Stamp Scandal as reported by the British Broadcasting Corporation (Shortwave Service)
On Sept 1, the day after Princess Diana was killed, the Royal Mail National at once began to design five postage stamps of the first class 26 p variety. They got approval from Buckingham Palace, and proceeded at once. All went well, and millions of stamps are now ready to release, well almost. It seems the Spencers, Diana's family, were not consulted properly by Mum Elizabeth as to their notions on the subject. So, the Spencers are blocking the release. Question: Do the Spencers see some sinister motive in this stamp memorial? Perhaps the Spencers think this is too cheap an honor. Why not hold out for a double set of one Pound stamps for international Air Mail? Then again, do the Spencers know something we don't know about how Diana died of was helped to die. Hmmmmm.
---
HERE IS A "PASSING ON" FROM THE SAME DAY AS DIANA'S DEATH. I THANK GOD FOR THIS GENTLEMAN AND HIS EXAMPLE.


James T. Jackson
James Tillman "J.T." Jackson, 67, of Pine Grove, Tenn., died Sunday evening, Aug. 31, while visiting at the home of his son in New Paris.
He was retired from Eastman Chemical Company, and was a member of the Pine Grove Freewill Baptist Church, where he served as a deacon.
Survivors include his wife, Betty Jo Jackson; sons and daughters-in-law, L.B. Jackson of Union Temple, Tenn., James T. Jr. and Cindy Jackson, Doug and Lisa Jackson, all of New Paris, Marty and Shirley Jackson of Pine Grove, Tenn.; his mother, Phronia Jackson of New Paris; sisters and brothers-in-law, Ilene and Cliff Crawford, Ethel and Jay Bailey, all of New Paris; brothers and sisters-in-law, Roy and Ann Jackson of Millville, Ohio, Billy and Margie Jackson of Richmond, Ind.; eight grandchildren; one great-grandson; nieces and nephews.
He was preceded in death by his father, Bufford Jackson.
Funeral services were Wednesday, Sept. 3, at Pine Grove Freewill Baptist Church, with the Revs. Rob Ward, Lester Morelock, Wayne Waycaster and Orval Dolan officiating. Burial was in the church cemetery. Jeffers Mortuary, Greeneville, Tenn., was in charge of arrangements.




BACK TO THE TITLE PAGE