WRATH OF GOD IN MONTANA
The One World Greens Look Like Fools
The One World Greens, and all manner of meddling crud have, for years, tried to close down Montana to people. Horses are required to wear diapers, and some areas are simply off limits to humans. The goddess Gaia has prevailed for a while, but Jehovah God has the last word and He has burned Montana to the ground in His holy wrath.
The fires in Montana are the result of man NOT being allowed to take dominion over the garden God planted and gave to man to keep. The underbrush has been allowed to grow out of control, and it has not been broken up by grazing lands between forested areas. This has made for a tinder box on a statewide basis.
This will be happening in other areas in the future, but will the Greens and One World cockroach worshippers be restrained by the masses? Not a chance. This world is right on schedule to be destroyed, in the main, at the hands of those who hate God and their neighbors.
Here then is your goddess Gaia and her sanctuary being trashed by Jehovah God. If the citizens of Montana have not got the guts to take back the garden God gave them, then they don't deserve to keep it.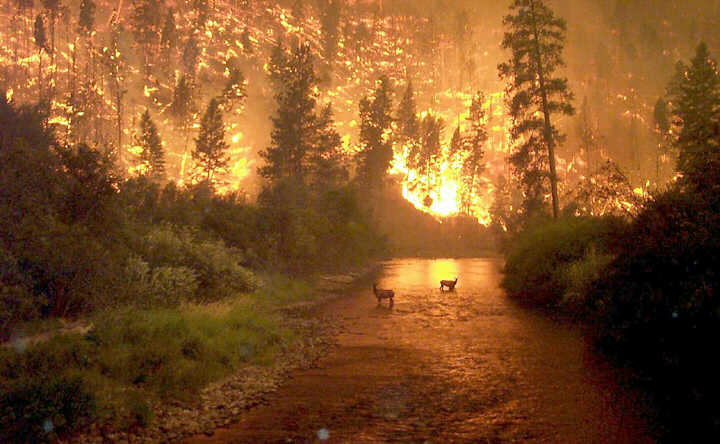 Here is Montana when God gave it to the people there--
Before they rolled over and let the Green scum take it.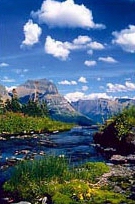 BACK TO THE ENTRY PAGE OF THE JOURNAL