QUIZ-- August 2000
Here is a mosque
To win the free CD of this whole Website--
Plus many other goodies (600 Mgbs):
Tell me two things:
1. Where is the Mosque?
2. Who built (commissioned) it?
I have a winner:
"I found it ! It is the Suleymanie Mosque in Istanbul, Turkey.
It was commissioned by Suleyman the Magnificent,
He was the 10th sultan of the Ottoman empire."
Melissa Belden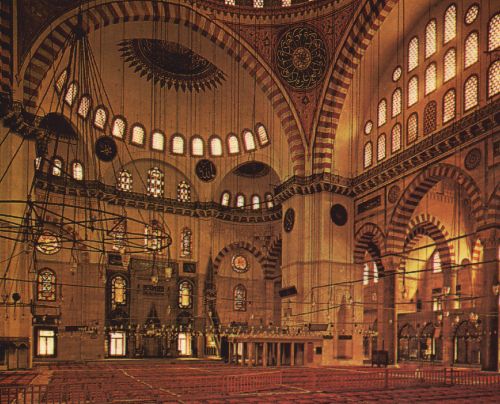 E-Mail your answer:
Be sure to add your address
to your E-Mail so I can send the CD
in the event you get the right answer first.


BACK TO THE ENTRY PAGE OF THE JOURNAL