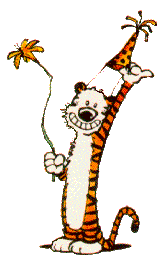 CULTIC MISFITS
Here, we consider the weird and strange cults.
We will not spend a long time exposing these cults,
Since their very nature ought to manifest itself
In their behavior and words.






ARTICLES:
DAN GAYMAN--
Lunatic Fringe of the Lunatic Identity Movement
EGYPTIAN PYRAMID AND SPHINX CULT--
This has been toyed with by some KJV only Fundamentalists,
as well as Dr. Gene Scott, and myriad others.
THE GREAT DREAM--
A New Heresy of Bible Zeal and Deep Secrets-- This is Deadly.
RG STAIR CLAIMS TO BE A PROPHET
His Potty Mouth and Arrogance must be exposed.
SCIENTOLOGY--
Long text load, but it is worth reading!!!!!
Amazing Mafia-type world.
SALEM KIRBAN-- Blue-green algae is manna from heaven.
Steven Hassan--
Not a Christian, but he has done some userful research into the mind piano helping cults.
---
Dec. 15, 1999- Sterling Institute of Relationships;
SCHULLER ENGAGING IN MUSLIM WORSHIP
"Robert H. Schuller is in the Middle East promoting Christian- Muslim understanding. Schuller, of the Crystal Cathedral Ministries and the Hour of Power television program, is on a three-week trip through Syria and Jordan.
He addressed 15,000 Muslims at the Abou Nour Mosque in Damascas, Syria. . . saying, 'We have all failed, Christians and Muslims, to treat each other with respect and dignity, but now that must change.'" (Religion Today, December 23, 1999)
---
LINKS TO OTHER FRUITS AND NUTS
Feb 2001-- Here is automatic writing which resulted in a painting of "Jesus." The "Jesus" in this portrait has blue eyes and a very Anglo look. The biblical Jesus was a blip. The book the lady peddles is also a demonic counterfeit with Catholic notions and pagan forms included. At the home page follow the links to "Jesus" words. You will notice that they deify love and emotions rather than God himself. Also, this drivel sounds a lot like Roy Masters and the Foundation for Human Understanding as well as Elizabeth Clare Prophet. Love is God, and love is your self. Change is love in action (New Age doctrine), and sin is minimized by zeal. The sacred heart is your higher intelligence. This "Jesus" is a demonic fruit loop! Check it out.
http://www.lovewithoutend.org/ The Home Page
http://www.lovewithoutend.org/html/miracle_painting.htm The portrait
CATHARI-- SOMETHING OLD, SOMETHING NEW, AND SOMETHING STINKS--
Heretics who Trash the holy Spirit and More: http://www.surfsup.net/cathar/front.html
LORDSHIP SALVATION, REGENERATION SEPERATE FROM SALVATION, AND CONVICTION OF SIN AFTER SALVATION, ENTER THE NARROW WAY AFTER SALVATION, AND WORKS SALVATION-- ALL WITH A SUPER-WEIRD TWIST: http://www.truinsight.com/salvation.html
---

spchk